139
Harris County
Online Divorce Service
100% Service Satisfaction Guaranteed
How It Works
To file for divorce without fuss and stress, follow 3 easy steps.
Complete the Online Survey
Provide us with the necessary information regarding your marriage and divorce simply by answering the questions.
Check completed forms
Receive completed forms backed by our 100% satisfaction guarantee and a step-by-step guide with further instructions.
File Papers with the Court
Submit your divorce forms to the court in any convenient way available to you. Notify your spouse about the divorce.
Valid Grounds for Divorce in Harris County
Statistics show that the Texas divorce rate is 2.1 per 1,000 residents. If you want to file for divorce here in Harris County, you should be aware of the local Family Law. The county offers both no-fault and fault-based grounds for marriage dissolution.
A fault divorce can be granted if:
the spouses have lived apart for at least three years;
one of the spouses is confined in a mental hospital for at least three years;
one of the spouses abandoned the other party for at least one year;
there has been domestic abuse by one of the spouses;
marital infidelity by one of the spouses;
one of the spouses is convicted of a felony.
The no-fault grounds for divorce mean that the marriage is insupportable because of the conflict of personalities and discord between spouses.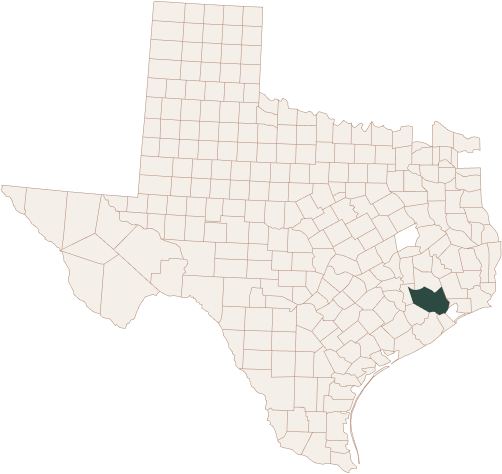 Harris
County
We have been featured in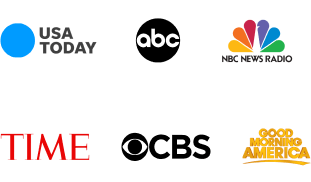 Why HarrisCountyDivorceOnline Is Your Best Option
Prepare divorce forms with HarrisCountyDivorceOnline.com for only $139! For 9 years, our service has been successfully helping our clients choose and fill out the needed paperwork without fuss and haste. You will receive simple and clear instructions for filing in the Harris County court along with a ready-made package of documents. HarrisCountyDivorceOnline.com also offers:
Satisfaction Guarantee
We stand by the quality of our services
Filing Guide
A detailed guide on filing with the court without an attorney
Easy Editing
Checking answers and correcting mistakes at any convenient time
Required Forms
A complete package of papers for your case
Fast Delivery
Ready-made legal forms within 2 business days in your mailbox
Cost Effective
Saving money and time on meetings with a lawyer
Affordable Process
Forms preparation without leaving home
Customer Care
Professional customer support
Get completed divorce forms in just two business days, ready to sign and file with the court!
Start Now
Benefits of Our Service
At Harris County Divorce Online we:
100%
satisfaction guarantee

What Clients Say About Us


"Using Harriscountydivorceonline.com was the easiest way to prepare documents for my uncontested divorce online. I answered the simple questionnaire and received my ready-made documents within 2 days. Then I just signed them and filed with the court. That's all! Thanks a lot for making this process as simple as possible!"


"I knew that filing for divorce differs by state, but I never imagined that this process also varied by county. Luckily, I found Harriscountydivorceonline.com. This tool provided me with forms and filing tips that worked for Harris County."


"I see no point in hiring a divorce attorney if both sides agree on everything. In my case, my wife and I decided to search for a low-cost divorce papers preparation tool. Our friend advised us to use Harriscountydivorceonline.com, and it was worth it! For $, we got completed forms and instructions for filing them with the court. We followed all the advice, and our documents were successfully accepted."


"It so happened that during my divorce, I was recovering from leg surgery. I had neither the desire nor the opportunity to go to a lawyer. Thanks to Harriscountydivorceonline.com, I managed to prepare all the documents online without leaving my apartment."


"Divorce filings cost money. Pay filing fees is bad enough, but hiring an attorney can cost thousands. If there is an opportunity to save money by preparing documents online instead of paying an attorney, why not take it? That's why I used Harriscountydivorceonline.com. It provided me with ready-to-file forms and cost 4 times less than a lawyer."


"Preparing documents for divorce online is a great way to save time. Because of my busy schedule, I had no time to search for a lawyer or go to their office. Using Harriscountydivorceonline.com, I just had to answer an online questionnaire, which I did during my lunch break. After, I got my completed forms in less than two days."
Harris County Courts Addresses
In Texas, divorce cases are mainly reviewed by district courts. The following 10 courts handle general Family Law matters involving marriage dissolution, regardless of the petitioner's residence in Harris County. After your divorce papers are ready, you can file them at one of these locations.
The 245th District Court

201 Caroline, 15th Fl,
Houston, 77002

Phone: (713) 274-1245

The 247th District Court

201 Caroline, 15th Fl,
Houston, 77002

Phone: (713) 274-1247

The 308th District Court

201 Caroline, 8th Fl,
Houston, 77002

Phone: (713) 274-4600

The 310th District Court

201 Caroline, 15th Fl,
Houston, 77002-1928

Phone: (713) 274-1310

The 312th District Court

201 Caroline, 16th Fl,
Houston, 77002

Phone: (713) 274-4540
The 246th District Court

201 Caroline, 16th Fl,
Houston, 77002-1927

Phone: (713) 274-4500

The 257th District Court

201 Caroline, 16th Fl,
Houston, 77002-1901

Phone: (713) 274-4560

The 309th District Court

201 Caroline, 16th Fl,
Houston, 77002

Phone: (713) 274-4520

The 311th District Court

201 Caroline, 8th Fl,
Houston, 77002

Phone: (713) 274-4580

The 507th District Court

201 Caroline, 15th Fl,
Houston, 77002

Phone: (713) 274-4620